Ladybird Wings – grab two coat hangers and a pair of black tights. Bend the coat hangers into a circle and the hook part straight. Then pop the feet end of the tights over the circle, tie shut with string and twist the straight pieces of wire together, forming 2 wings. Draw red dots over the wings and then tie around the child's shoulders. Check out this tutorial for more instructions.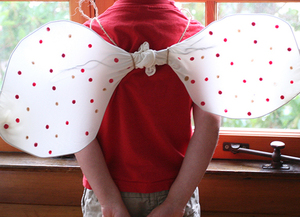 Hula Skirt – A brown paper rubbish bag or a large rectangle of paper the same size, a pair of scissors and some ribbon or string are all you need to make a no sew hula skirt. Cut the bag in vertical strips from one end to almost the other. Cut the closed end of the bag off and step into it. Wrap the ribbon or string around your child's waist to secure. Hey presto, you have an easy as hula skirt! Check out this tutorial for more detailed instructions.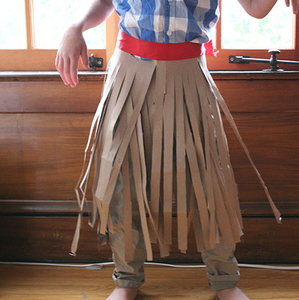 A Bag of Popcorn – every great movie themed party needs some popcorn! Decorate a plain white fabric bag with some red stripes, glue cotton balls onto it for popcorn and step inside. Pop the straps over her shoulders and you have a walking popcorn bag!
Fairy – every girl loves a happy ending and this DIY fairy costume is sure to impress. Simply pop on one of our tutu skirts, glue glitter onto a small stick for a magic wand and use the above instructions for the ladybird wings to make some fairy wings, omitting the red dots but adding glitter instead. A small bag of fairy dust would be the perfect accessory for her fairy costume! Even cuter, how about Mum or Aunty also dress up as fairies with their very own Mayhem Creations adult tutu!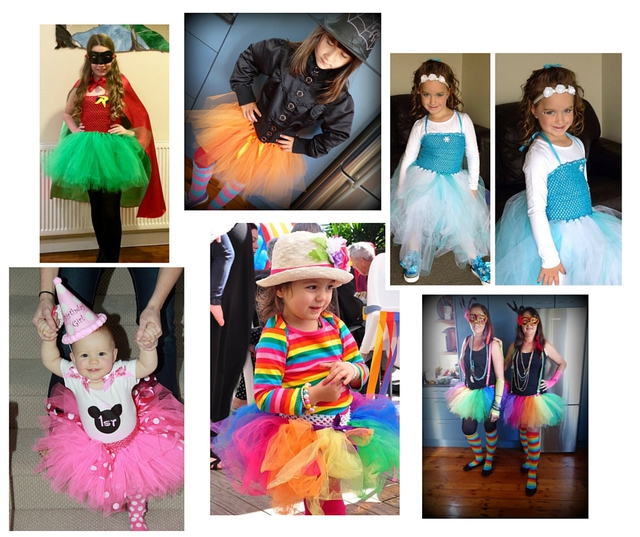 Making a costume does not need to be expensive. Fun and memories are what counts when playing dress up or attending a fancy dress party. If you are able to recycle part of their costume for another occasion, all the better! Our tutu skirts are incredibly durable and you can be certain they will be a hot favourite for many years afterwards!
For some great ideas on party ideas for girls to go with her fabulous costume, our Top 5 Party Themes for Girls on a Budget is a great read too!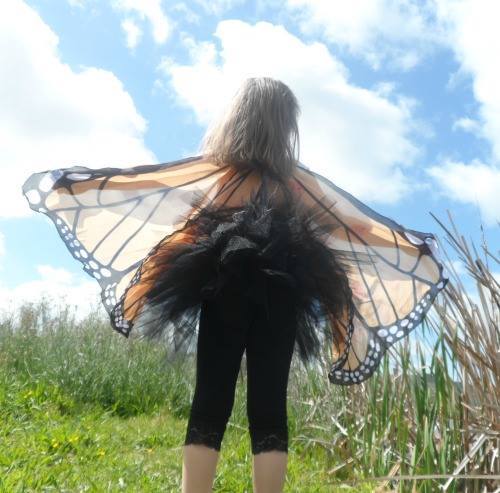 Posted: Friday 1 July 2016