Hand tied tutus made here in NZ!
Hi, I'm Mariana Martin and I am the designer here at Mayhem Creations! I am Auckland's favourite hand tied tutu designer and have customers from all over New Zealand who come to me because:
Available only through purchase on my website (we do not have a physical shop), my tutu skirts and dresses are of an exceptional quality and perfect for birthday parties, dress-ups, flower girls and as a gift for a special party princess.
Whether you need a tutu for a newborn or a tween, we can custom make your special princess that perfect tutu in your choice of colours or size.
If you want a fun and

affordable gift

- we can help!
Check out our pinterest page for lots of examples of what we have created and how we can help you find your perfect tutu design. You can also click on the photos below to check out more products, which include some super cute accessories to go with your tutu.
We are also extremely proud to share that Mayhem was a finalist in the 2017 Network NZ Business Awards, and won the Outstanding Blogger section.
Monthly Voucher Winner
We really appreciate getting your photos back of girls wearing our tutus.
Each month we pick one lucky person to receive a voucher.
Click here to get in touch with us if you would like to share your photos.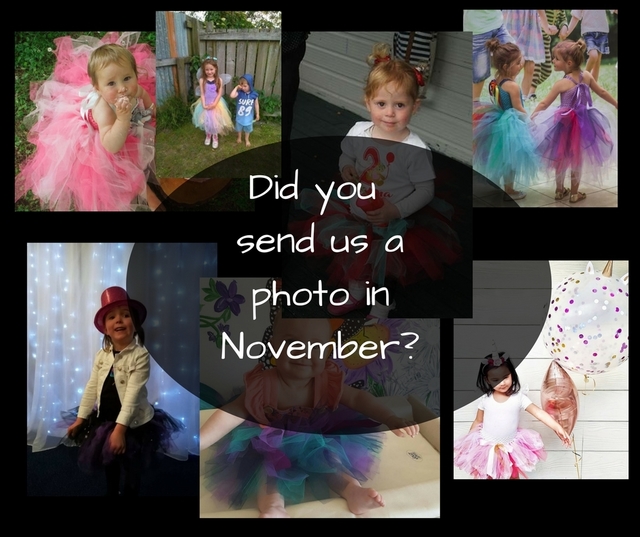 Here are some comments from our customers:
Love love love!! Thank you so much, fastest delivery ever!!
I received my order super fast which I was really pleased with. I got my daughter to try the one that fits her now (nb-3) and it was perfect, it'll look fantastic for her 1st birthday party. My son wanted to try the other one on (bigger size) and it was a perfect fit. He really liked wearing it and even, without prompting, did some twirls in it ;)
I ordered a tutu last weekend for Wednesday and the order was very prompt and exactly what I wanted! Beautiful detail and everything came together so well on my daughters one year cake smash. Brilliant communication and such a lovely person Mariana. Just wish I ordered the tutu with customised shirt if I knew but it's okay, next time. Highly recommend.
Amazing quality and super stunning!! I recieved my order super fast and when i opened my package i was blown away, my princesita tutu is so vibrant and beautiful i want it to be dress up day everyday �