Prize pack for August 2020

Each month we have some amazing Kiwi businesses donate prizes and there is a great variety up for grabs.
A Braided belt from Just Funky Mugs - these come in 10 high-fashion colours so you're sure to find the perfect belt for every outfit and every occasion.
It has a large amount of stretch and with no designated belt hole so you are able to choose where you want the pin to go through RRP: $21.20 (postage inclusive)
Just Funky Mugs NZ
- A $20 voucher from Wondercraft Tauranga
- $20 Voucher from Happyful
- A gorgeous 300ml double walled, vacuumed insulated stainless steel tumbler with push on lid. Fantastic to keep your drinks hotter for longer. RRP $25 from Vanilla Fizz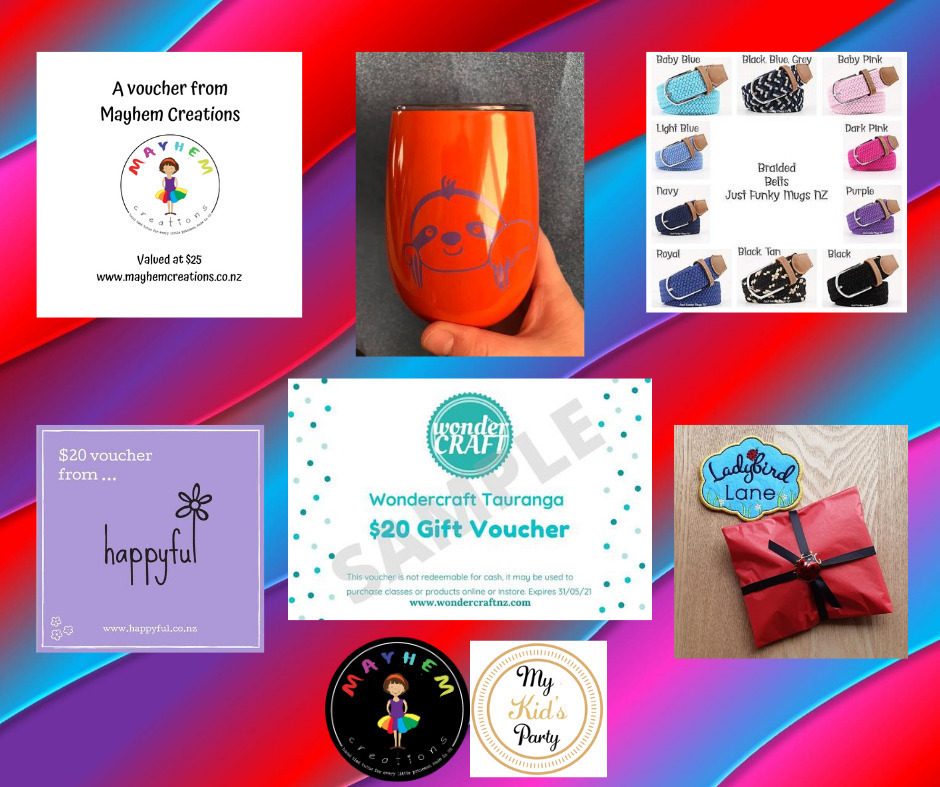 Come and join our Birthday club which is a group run by Mayhem Creations and My Kids Party. We wanted to create a place where all parents, caregivers and whanau could come and find an answer to their birthday questions! We encourage you to ask questions or search through out group to help get your birthday party sorted.
Some of the awesome businesses that are donating to our monthly prizes include
Here are a few of our previous prize packs.