Prize pack for June 2020

Each month we have some amazing Kiwi businesses donate prizes and there is a great variety up for grabs.
- An amazing Amethyst Prize Pack - Includes Lavender Peace Gemstone Heart Soaps, Amethyst Essential oil Diffuser bracelet & Matching earrings, Amethyst Angel Keychain. RRP $25 from
WonderCraft Tauranga
- Feel like this some mornings 🥴Do you give eeffoc before coffee? No! Then this mug is for you. Coffee spelled backwards is eeffoc, and i do not give eeffoc until i've had my coffee mug from Just Funky Mugs NZ RRP $22.10
- $20 Voucher from Happyful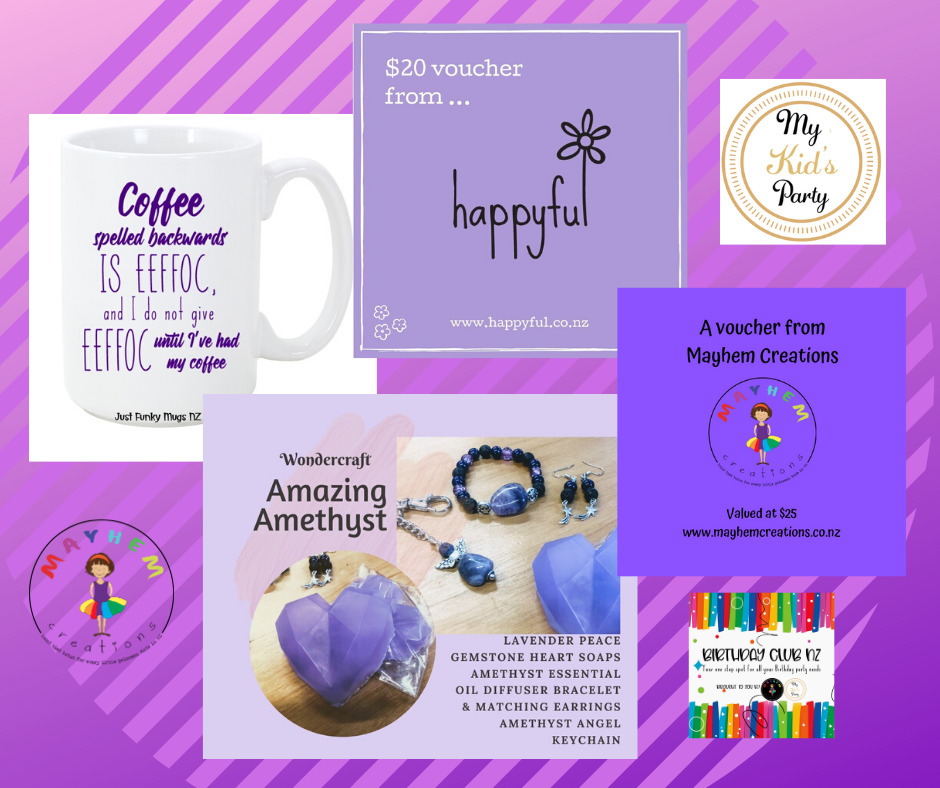 Come and join our Birthday club which is a group run by Mayhem Creations and My Kids Party. We wanted to create a place where all parents, caregivers and whanau could come and find an answer to their birthday questions! We encourage you to ask questions or search through out group to help get your birthday party sorted.
Some of the awesome businesses that are donating to our monthly prizes include
Here are a few of our previous prize packs.