Prize pack for November 2019
Each month we have some amazing Kiwi businesses donate prizes and there is a great variety up for grabs.
A 12 pack of crunchie chocolates from Mayhem Creations
A pair of candy cane hairties and snaps from @Ladbybird Lane RRP $11.00
A $20 voucher from @Thomasonlinenz
Large Santa cam with a letter from Santa can pick colour - $8 from
Vanilla Fizz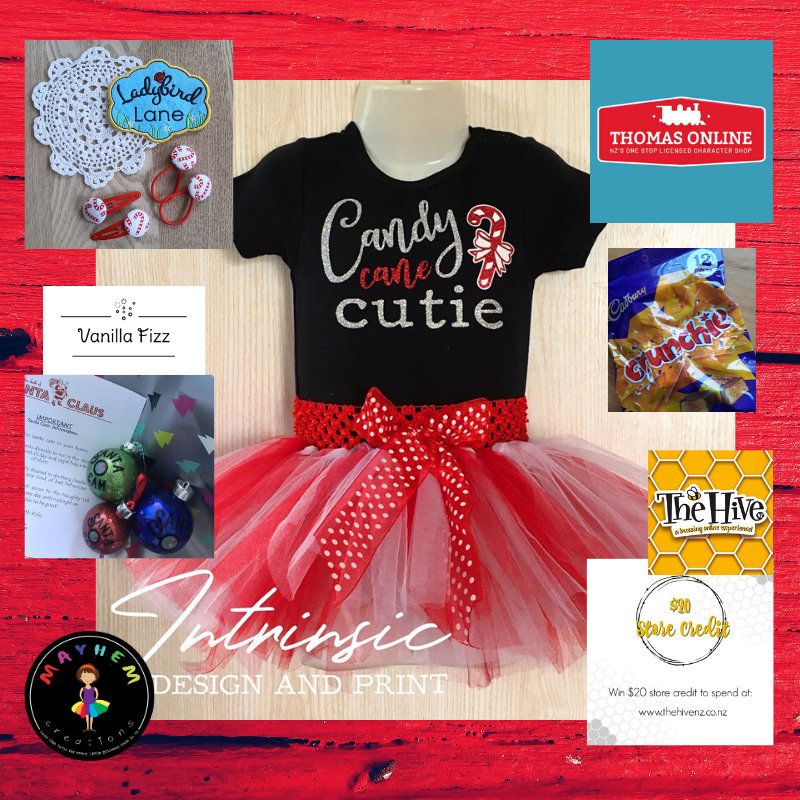 Come and join our Birthday club which is a group run by Mayhem Creations and My Kids Party. We wanted to create a place where all parents, caregivers and whanau could come and find an answer to their birthday questions! We encourage you to ask questions or search through out group to help get your birthday party sorted.
Some of the awesome businesses that are donating to our monthly prizes include
Here are a few of our previous prize packs.