While social media lets us see photos of distant loved ones, back in the 'olden days' one of the only ways you could do this was with the annual Christmas card. Then we moved on from slipping in photos in cards to adding a photo onto the cover of a Christmas card. So, we thought it would be useful to share some ideas on photos for Christmas cards with you.
5 Fun Ideas on Photos for Christmas Cards
Each year, many families start planning their Christmas card photo months ahead of time. From location, props and clothing, there's plenty to think about after all. To help take some of that work away, we've put together five cool ideas for you to consider:
Show them whose boss – we all know that kids think they are, so why not put together a little joke photo showing it? Grab your Christmas lights and wrap the adults up together, then have the kids hold the other end like they have tied them up.
Bauble reflection – pick a large shiny tree bauble and capture the reflection of your family in it. If you have your Christmas tree or decorations behind you, it adds extra bling.
Colour themed – you could all wear outfits of the same colour in front of a different coloured backdrop. With the young ones wearing

Christmas coloured tutus

, you'd be onto a winner here!
Dress up time – everyone could put on their best clothes for the occasion. Or you could all wear themed clothing instead. Why not aim for a fancy dress fairy party photoshoot; we know where the

great fairy tutus

are….
I'm dreaming of… - line up everyone in front of the fireplace and take a photo of you all posing with thoughtful facial expressions and body language. After uploading the photo to a photo editor, add thought bubbles above each person. Inside each bubble, add some words about what they are dreaming of this Christmas.
Is this year going to be the first time you take family photos for Christmas cards? Or are you a seasoned expert? We'd love to know, so drop us a comment below!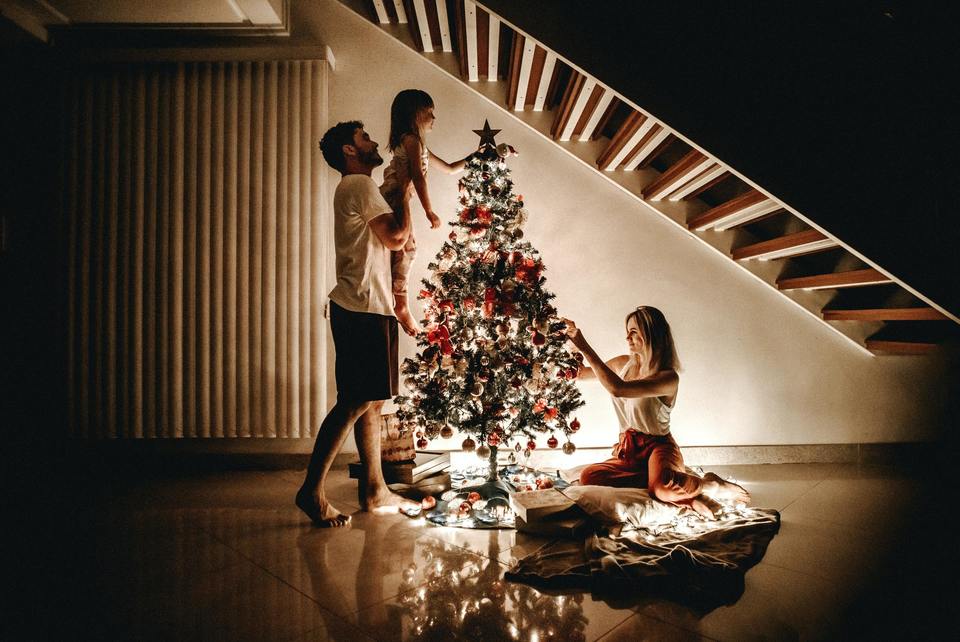 Posted: Thursday 6 August 2020