5 Popular Budget Party Themes For Girls
Minnie Mouse is very retro and in right now, so anything red and black would work well for this birthday party theme. How about a red sheet for a tablecloth, with some red black circle stickers on it? Or for more fun, you could paint them as part of the party activities. Then chop the sheet up and everyone gets to bring home some left over cake wrapped up in it. An awesome dress up for the birthday girl would be our Mini M tutu skirt and at only $31, it won't break the bank!
Who doesn't love a princess? It is quick and easy to create castle birthday cake too! Grab a rectangle shaped sponge, cover in the birthday girl's favourite colour icing and then place another smaller rectangle sponge on it. Ice that layer too and then place 4 ice-cream cones upside down as turrets on the top. Cover them with icing and that's one super stunning castle cake for a princess! Here's an easy and yummy buttercream icing recipe.
Yes, Frozen is back! While the latest version has not yet been released, the original is still as popular as ever. Blue and white are the colours to work with and crepe paper is perfect to creating icy covered tables or walls. Sprinkle some silver glitter around, cut out some icicles and Let It Go!
Hungry Caterpillar Party Theme.
The Hungry Caterpillar by Eric Carle is a beautiful story loved by boys, girls and adults alike. Borrow a copy from the library, save your old socks or Nana's pantyhose and spend a wonderful party creating some cute little caterpillars during the party. Stuff the socks with newspaper, paint them green and wiggle them around. Once they have dried, you can create wings for them, turning them into butterflies just in time for each guest to take one home. Wings can be premade using cardboard cut in wing shapes, with different shapes cut out from inside each wing. Gluing cellophane over the holes gives them a lovely shine in the sun and is a nice quiet activity for the party guests to do just before they go home.
Fairies continue to rank as one of the most popular birthday party themes of all time. Instead of giving party bags, how about giving each little guest their very own party tutu skirt? At only $60 for 5 party tutus, all of your entertainment is covered! Watch the fairies spinning around in their rainbow tutus and grab some beautiful photos too!

What is your favourite birthday party theme? What are you best tips for having a birthday party on a budget? Love to hear all about them in our comments below!
Thanks for visiting my part of the blog tour and I'd love for you to visit the next stage by clicking on Totally Balmy's blog to continue the tour!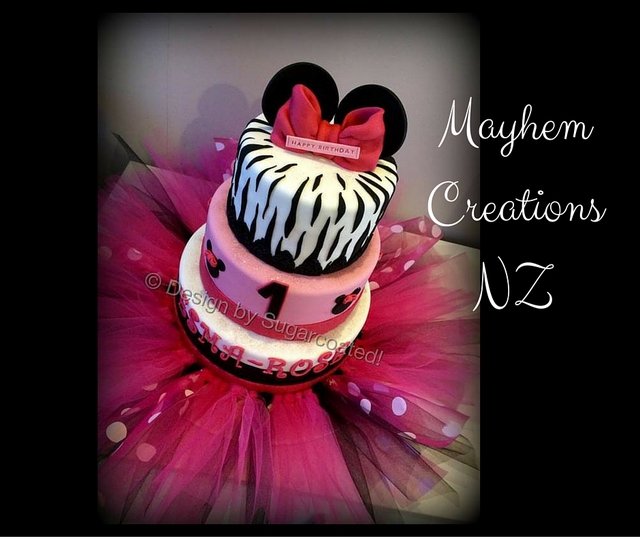 Posted: Friday 17 February 2017