Why Tutus Make Fabulous Bridal Party Outfits
When it's time to choose your bridal party outfits, tutus are the most versatile piece of clothing you can choose. Here's why:
Can mix and match colours
Affordable, with prices starting at $31 including shipping!
Available in sizes from 1-year old to adult
Choose your own colours or from our pre-designed range
How to Choose Your Wedding Bridesmaid & Flower Girl Tutus
Do you have a theme for your wedding? That's a good place to start when it comes to picking your bridesmaid and flower girl tutus. Other things you'll need to consider are the season, the style of your wedding and the age of your attendants. Let's consider each of these separately.
Wedding Theme – often we use a colour or two as a theme for a wedding. Traditionally the bridal party wear the same or coordinating colours to one another. With a tutu you have the option of having a base colour the same, with a different colour depending on your role. For example, a red tutu with white for the bridesmaids and gold for the flower girl.
Season – a summer wedding would suit a shorter tutu or a tutu and onesie combo for a younger attendant. A longer tutu would work nicely for autumn and winter as you could wear leggings underneath.
Wedding Style – a full length tutu suits a formal wedding nicely. There's nothing to say you couldn't even wear a tutu as your wedding skirt, as this would look fabulous! A beach wedding would look amazing with shorter length tutus.
Your Bridal Party – one way to pick bridesmaids and flower girl tutus is to base the style, colour and length on the wearer herself. A younger girl just learning to walk needs a short tutu skirt so she doesn't trip over. A girl of around 5 or 6 years old may enjoy a longer skirt, just like a grown up! If the girl has a favourite colour, you could let her pick her tutu.
I'm not going to lie, choosing the perfect tutu can be time consuming. However, ordering it isn't! We aim to create and send your tutu within three working days of receiving your order! Head over and check out our online tutu shop now to order your wedding tutus.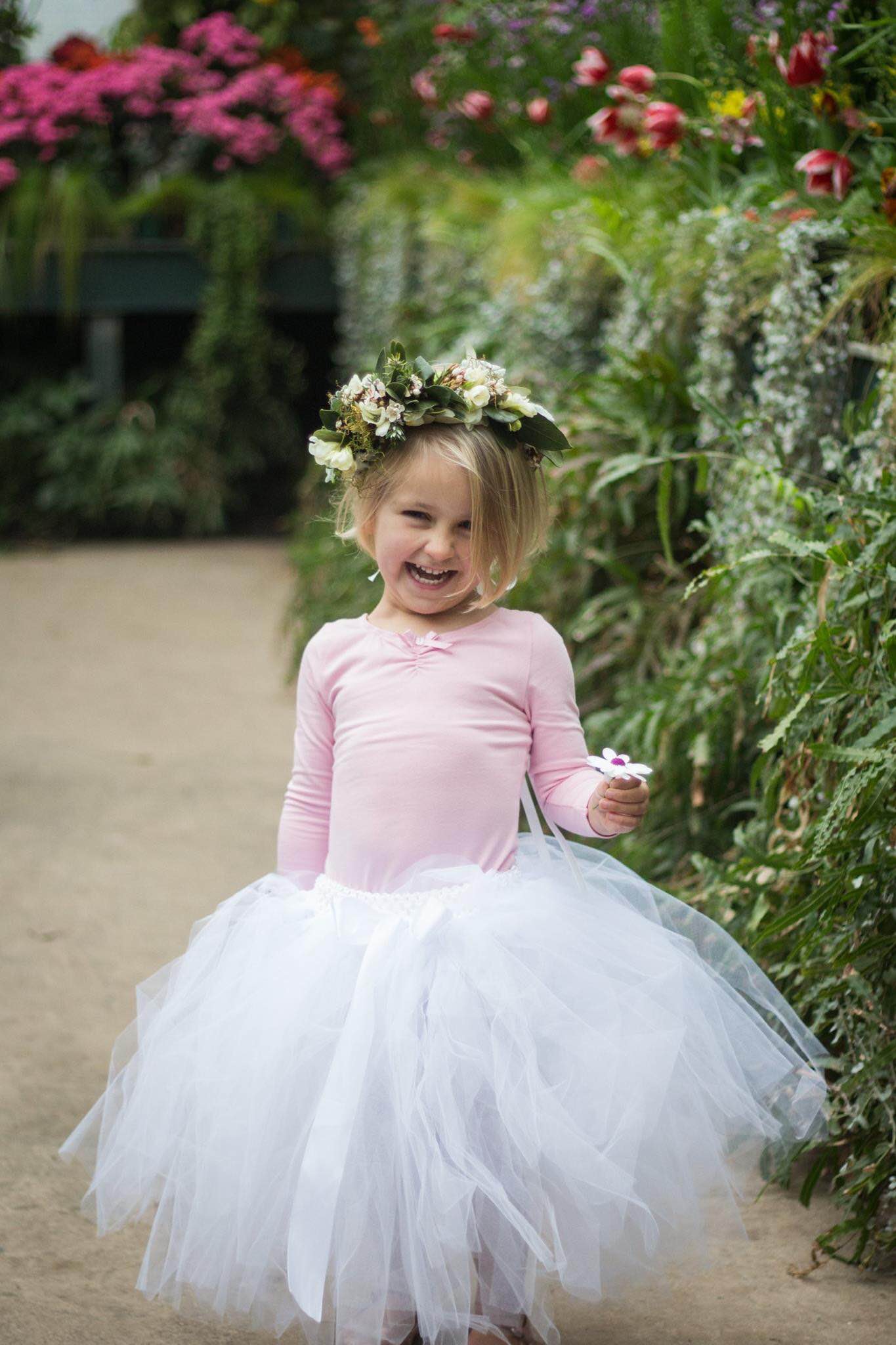 Posted: Tuesday 19 September 2017