Top 5 New Zealand Maternity Photo Shoot Ideas
It's a tough job, but I'm here to help! I've scored the country and found hundreds of photo shoot ideas for Mums to be. I've chosen these top five ideas because they have class, won't date quickly and are super fun to do.
Play with Shadows – picture this: a striking photo of a pregnant couple behind a light coloured parasol. They use their silhouette as the focal point, with the sun directly right at the camera. Or you could stand in the afternoon sun when the shadows are long and photograph the shadow of Mum's bump on the ground, instead of Mum. Really different and unique.
Make it Real – cravings are a special part of pregnancy. Let them be a part of your maternity photo shoot by photographing you eating them. It makes a wonderful talking point to share with your baby as they get older.
Lie Down – there is no rule that you need to face forwards or sideways in your maternity portraits. Show off that baby bump by lying down instead!
Become a Star – when pregnant, everyone asks about the baby. What clothes are they going to wear? When are they due? Even is it a boy or a girl? Help everyone to notice you are a star too by wearing a maternity tutu! Our maternity tutus are perfect for a fun or formal maternity portrait and as they are custom made, they'll fit you perfectly. You could even use the colour tulle to help announce the gender.
Include your Ultrasound Images – one annoying thing about being pregnant is you can't see your baby. Include them in your pregnancy photos by holding up their sonogram photo against your baby bump for your maternity photographs.
It's exciting becoming a parent. It's also going to be the start of a long journey. Take the time to document your pregnancy over the months with photographs. You, your partner and the new arrival will really treasure these memories in years to come.
Don't forget to check out our maternity tutus – they are totally glamorous, if I do say so myself!
Photo by Kaleena Harrison Photography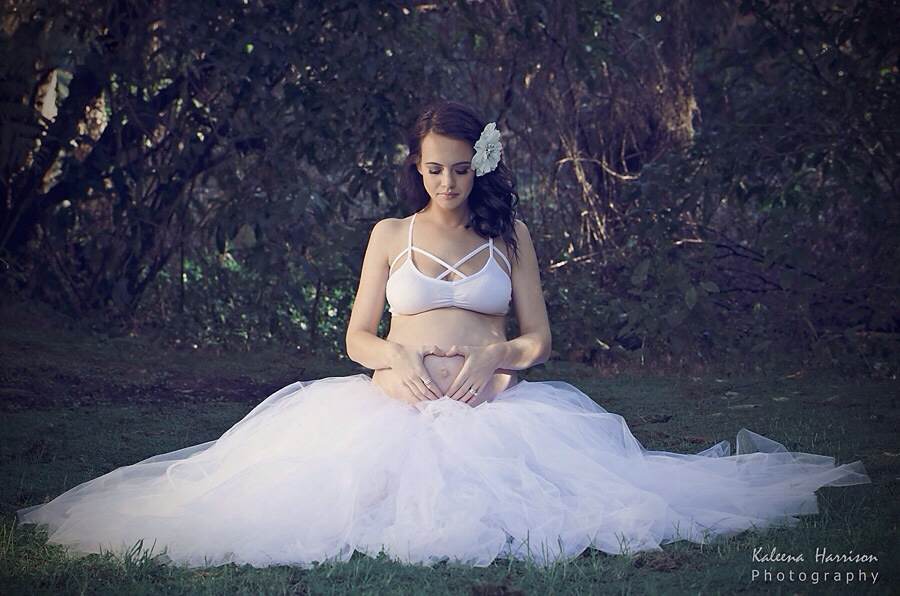 Posted: Monday 27 March 2017