Master Chef Junior is a TV show held in the UK, of a similar format to the adult Master Chef we see here in NZ. While I've yet to see a tutu-wearing chef wanna-be, I'm not going to hold that against anyone. I will strongly recommend it though!
However, what I want to discuss today has nothing to do with getting your child on TV. Nor does it have with creating fame and bringing in the cash. Instead, I'm all about showing how you can encourage your child to explore and develop culinary skills which will hold them in good stead for years to come. Sure, you'll have the bonus of a teenager able to cook you dinner. If Master Chef Junior comes to NZ, they could enter into the competition and make it on TV. However, what really counts is they develop the simple cooking skills and understanding of how ingredients go together to help nourish their body and soul. Moreover, yes, they need to learn how to do the dishes too!
Developing Your Very Own Master Chef Junior
Teaching kids cooking skills are at the top of one of my many lists as a parent. There is no reason at all why both boys and girls shouldn't know their way around a kitchen and provide me with gourmet meals at the drop of a hat. Okay, I'm expecting too much with that one, but mastering simple cooking skills isn't. In fact, I'm so passionate about this that I've put together this list of ideas to help both of us achieve the next child prodigy in the kitchen…
• Start young – teach your child the name of the ingredients as you cook with them. Encourage them to touch and taste where possible. Let them stir room temperature ingredients, wash plastic containers and utensils in the sink and mash potatoes.
• Teach cutting skills – many parents avoid letting their kids use knives because of the risk of injury. To help reduce the risk, show them safe knife cutting skills and provide blunt knives when they're learning. Here's a link to a great knife cutting skills video you can watch together.
• Introduce meal planning – even if you don't plan your family's meals, meal planning is a great skills to learn. Start with simply one meal, looking for and using ingredients you have at home, before planning for a week. You can even introduce budgeting into it too.
• How to follow a recipe – often I know what I'm going to cook and then improvise when necessary. This doesn't work when you're learning to cook sadly. Show your child how to follow a recipe by reading and then finding the ingredients, preparing to cook and then following through the steps in the correct order. It may be fun to show them what happens if you don't too!
What I'm next looking for are a collection of great children's cooking equipment and recipes. Do you know of anyone or any business that could help? Let me know in the comments below and please share photos of your tutu-wearing Master Chef Junior with me too!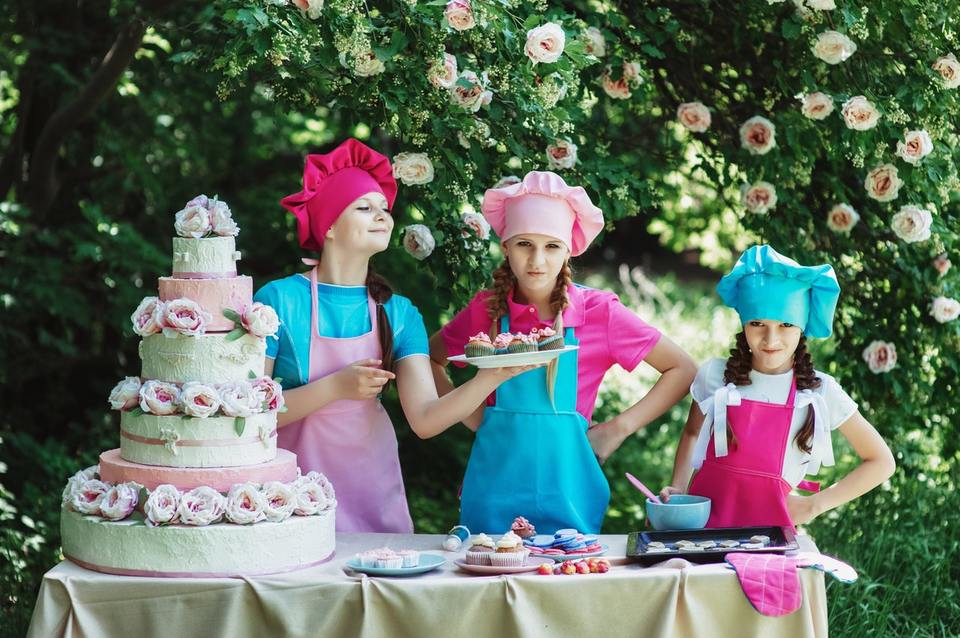 Posted: Monday 28 January 2019