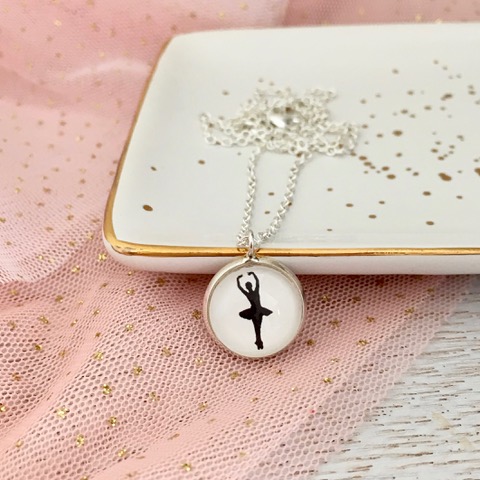 Ballerina Silhouette Necklace
Code: HFBS
Here's a necklace for those girls who dream of dancing. The simplicity of the black on white means it will match and compliment any tutu!
The 12mm glass dome image is set into a silver plated pendant tray and comes with matching 18 inch fine link chain.
Not suitable for children under 3 years.